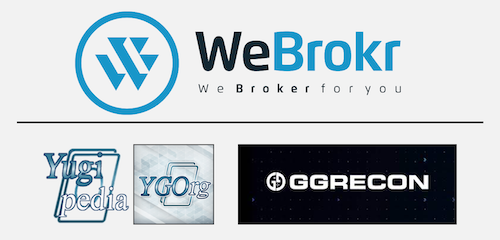 WeBrokr is pleased to announce the successful acquisition of Yugipedia and YGOrganization, which have both been acquired by Manchester-based GGRecon. YGOrganization was founded in 2013, with Yugipedia being founded five years later in 2018. Both brands were founded by the Yu-Gi-Oh! North American Grand Master, Dan Parker.
Dan, along with his impressive team of passionate community volunteers, have grown the Yugipedia and YGOrganization brands into the largest Yu-Gi-Oh! Wiki and the largest Yu-Gi-Oh! news publication in the world.
WeBrokr represented and advised Dan Parker of Yugipedia & YGOrganization from the onset of listing, through successful completion of sale.
Dan Parker of Yugipedia & YGOrganization had this to say regarding the acquisition, as well as his experience working with WeBrokr:
"Logan approached me in what seemed like a moment of fate, as I had just failed to make a deal for my sites the day before I got his email. He was able to succeed where I was unable to on my own, with a very reasonable procedure and pace. I'm very thankful for his help in this endeavor."
Logan Abner of WeBrokr had this to say regarding the YGOrganization & Yugipedia acquisition:
"We are thrilled to announce the successful Sell-Side representation of Yugipedia and YGOrganization in a combined asset acquisition. Yugipedia has gained market dominance within the Yu-Gi-Oh! community over the past five years, and is now the largest, most trustworthy and most actively contributed Wiki within the Yu-Gi-Oh! community. Dan's success on YGOrganization is not to be understated either: He began the publication as personal blog, and has grown it into the largest news publication within the Yu-Gi-Oh! community. His contributions to the trading card game community is incredibly impressive. It was an absolute pleasure getting to know him through this acquisition process."
Official GGRecon Press Release – Here