A Comprehensive Look at the Acquisitions Completed by Valnet Inc. in the Digital Publishing Industry:
Valnet has been steadily expanding its presence in the digital publishing sphere over the past 10+ years. They have acquired a diverse range of content and publishing properties that cater to various market sectors including entertainment, gaming, technology, travel and parenting.
In this article, we take a closer look at the acquisitions made by Valnet to understand how the company has grown its portfolio over time, as well as a complete list of the transactions WeBrokr has been involved in.
1. BabyGaga (2014) BabyGaga is a legacy parenting website that offers advice, tips, and support for new and expecting parents. Valnet's acquisition of BabyGaga was one of the company's first completed acquisitions in digital publishing, and expanded the company's content offerings to cater to the family and parenting demographics.
WeBrokr represented BabyGaga ownership in the transaction.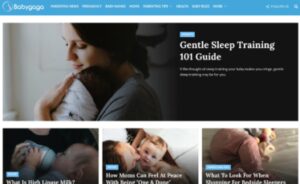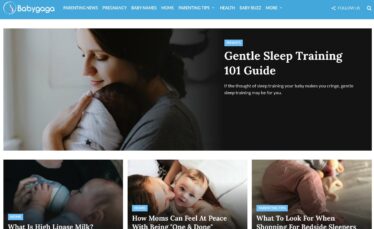 2. Screen Rant (2015) Screen Rant is one of the most popular movie news websites in the world. The brand offers the latest updates on film, television, and related entertainment content. Since the acquisition by Valnet in 2015, the website has expanded its coverage significantly and has attracted a much larger audience. Screen Rant also boasts an enormous YouTube audience, with over 10m subscribers across the brands 5 channels. Screen Rant is Valnet's flagship brand.
WeBrokr represented ScreenRant.com founder Vic Holtreman in the acquisition. More info can be found here on the ScreenRant.com acquisition.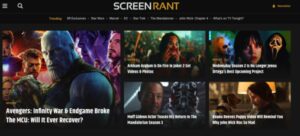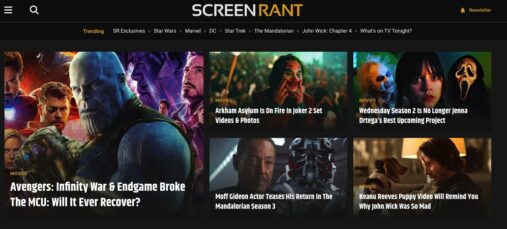 3. Comic Book Resources (CBR) (2016) CBR is the largest website dedicated to comic book specific news and reviews in the world. The brand is also one of the most visited general entertainment, film, movie and TV news publishing properties. CBR provides insights, reviews, and analysis on comic books, movies, and TV shows. CBR saw a massive influx of traffic following Marvel / Disney's continued focus on bringing legacy comic books to the big screens throughout the 2010's. Valnet's acquisition of CBR solidified its presence in the comic book and pop culture sector.
WeBrokr represented Comic Book Resources founder Jonah Weiland in the acquisition. More info can be found here regarding the CBR.com acquisition.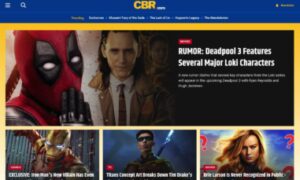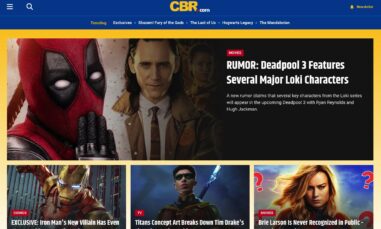 4. Game Rant (2019) Game Rant is a gaming-focused website that offers news, reviews, features, and insights about video games and the gaming industry. Created by the founder of Screen Rant (Vic Holtreman) in 2009, the website covers various gaming content, including consoles, PC gaming, and mobile gaming. Valnet's acquisition of Game Rant in 2019 was the company's first major video gaming acquisition, and has become their flagship gaming brand. The acquisition also reunited Game Rant with it's sister-site Screen Rant.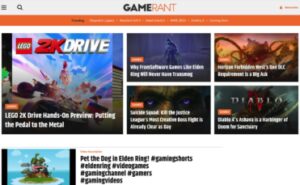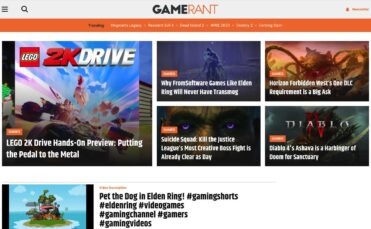 5. Collider (2020) Collider is a well-known entertainment news brand founded in 2005 that covers movies, television shows, and pop culture. Valnet's acquisition of Collider in late 2020 further expanded their entertainment portfolio of premium web properties. According to SimilarWeb the monthly web traffic on Collider.com had more than doubled in the two years following the acquisition. Collider is also home to a large YouTube channel with over half a billion views.
WeBrokr represented the Collider ownership team in the acquisition.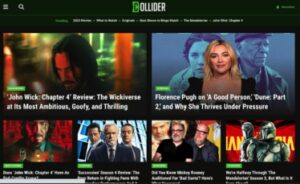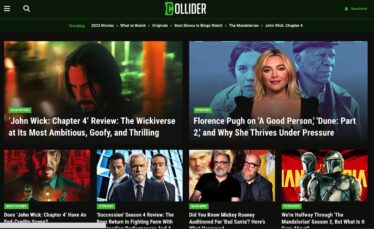 6. MakeUseOf (2020) – MakeUseOf is a technology-focused website that provides tips, tutorials, and reviews for a wide range of software, hardware, and gadgets. The site covers topics such as mobile devices, computers, smart home technology, and internet services. The acquisition of MakeUseOf.com by Valnet in 2020 further was Valnet's first foray into the the technology publishing sector, and is now Valnet's flagship technology-facing brand.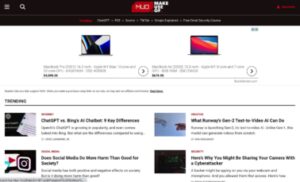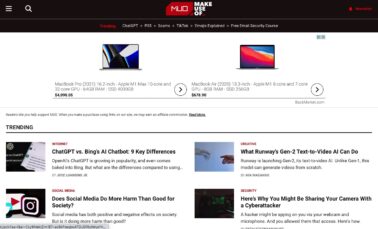 7. Android Police (2021) Android Police is a popular website dedicated to news, reviews, and analysis about Android devices, the Android ecosystem and general tech. Valnet's acquisition of Android Police further strengthened its presence in the technology publishing sector.
WeBrokr represented Android Police founder Artem Russakovskii in the transaction. More details can be found here regarding the Android Police acquisition.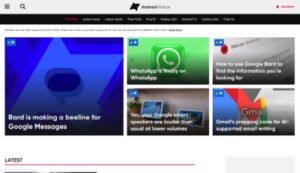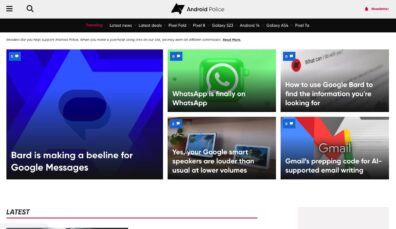 8. Simple Flying (2021) Simple Flying is the largest aviation news website in the world, and provides updates and commentary on the aviation industry. Simple Flying was Valnet's first (and currently only) acquisition within the general 'travel' vertical. Simple Flying was founded by serial entrepreneur Arran Rice in 2018.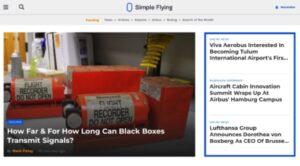 9. Snack Media (2022) Snack Media was founded in 2007 and grew to become one of the largest digital media companies in the world for sports content – specifically European football / soccer. The company's largest digital publications include GiveMeSport, FootballFanCast and Football League World. Valnet's acquisition of Snack Media was their first acquisition within the sports publishing vertical.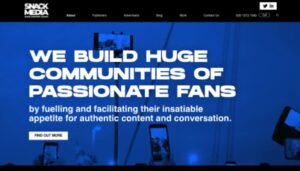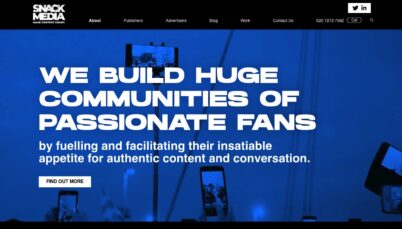 10. Pocket-Lint.com (2022) Pocket-Lint is a technology news website that covers gadgets, consumer electronics, and technology trends. Valnet's acquisition of Pocket-Lint was their third acquisition in the tech publishing sector.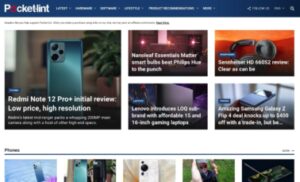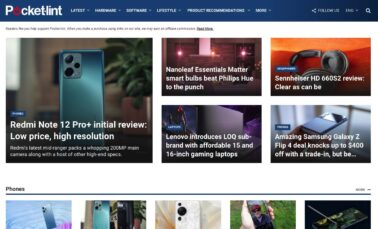 11. Busy Pixel Media (2022) Busy Pixel Media acquired XDA-Developers in 2009, and grew their portfolio to include other large tech publishing brands. At the time of acquisition in February 2022 the Busy Pixel portfolio was bringing in 20 million sessions per month. Included in the acquisition of Busy Pixel was the App Advice brand, a community-driven website that offers news, reviews, and discussions about mobile technology.
WeBrokr was not involved in the Busy Pixel Media acquisition by Valnet, but did represent App Advice founder Mahmoud Hafez in 2021 when he sold the company to Busy Pixel Media. More details can be found here regarding the AppAdvice.com acquisition.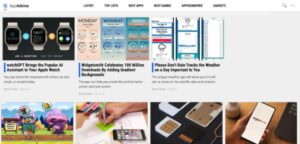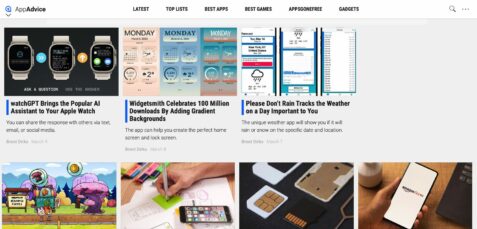 12. Top Speed (2022) Top Speed is a website dedicated to automotive news, reviews, and information, covering a wide range of topics such as car releases, industry updates, motorsports, and more. The site caters to car enthusiasts and professionals within the automotive industry. Valnet's acquisition of Top Speed in 2022 was the company's first major acquisition within the automotive publishing sector.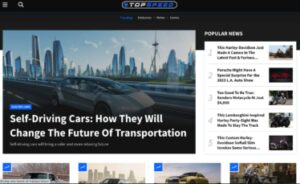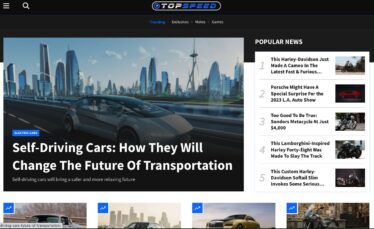 13. DualShockers (2022) DualShockers is a gaming news web property that covers video game news & reviews, gaming hardware, and insider gaming commentary. Valnet's acquisition of DualShockers was the company's first major gaming-focused acquisition since they had acquired GameRant in 2019.
WeBrokr represented UK-based GRV Media in the transaction. More details can be found here regarding the Dual Shockers acquisition.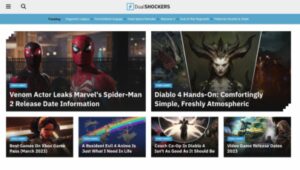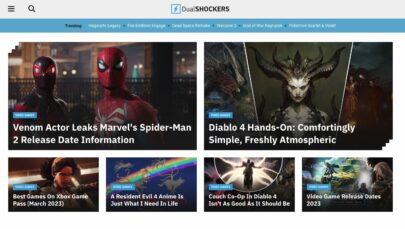 The above list of Valnet acquisitions is accurate as of March 2023, this page will be updated periodically as more transactions are completed.