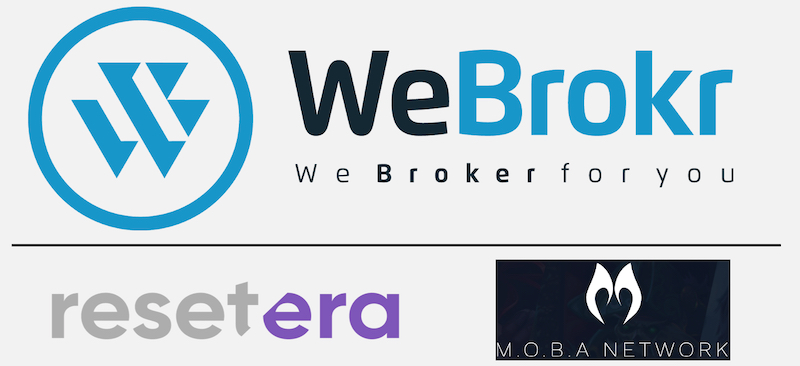 WeBrokr is excited to announce the successful acquisition of ResetEra.com, which was acquired October 14th, 2021 by Swedish-based gaming company M.O.B.A. Network AB for $4.55m USD. ResetEra was founded in 2017, and has quickly grown to become one of the most active gaming communities in the world with over 55,000 registered users, and over 45 million forum posts. According to SimilarWeb, ResetEra is  averaging between 10.5m – 13.5m unique users per month.
Logan Abner (Founder & CEO of WeBrokr) represented the ResetEra.com acquisition through the companies 'Private Sell-Side Listing Service'. ResetEra Ownership required absolute discretion during the acquisition process, and WeBrokr was able to satisfy their request from initial listing, through successful deal completion.
Logan had this to say regarding the acquisition:
"We are very excited to announce the successful acquisition of gaming forum & community ResetEra.com. This acquisition marks WeBrokr's largest gaming-specific acquisition of 2021. We are witnessing a large increase in Buyer demand for gaming & entertainment focused publishing properties, and we feel our successful representation of ResetEra will lead to increased deal flow for gaming specific publishing properties in the coming months."
Björn Mannerqvist, CEO of M.O.B.A. Network, had this to say in the companies official press release:
"ResetEra.com has great growth potential, and we see significant opportunities to develop ResetEra.com, continue to grow traffic flows, improve the sales development and extract synergies within the M.O.B.A. Group."
The ResetEra.com acquisition marks WeBrokr's second time working with M.O.B.A. Network, after the company acquired MMORPG.com through WeBrokr in late 2020.
Official WeBrokr Press Release – Cision
Official M.O.B.A. Network Press Release – Cision