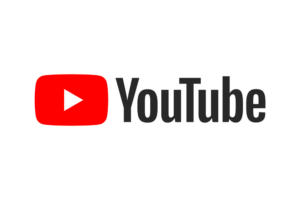 In the rapidly growing world of digital media, YouTube channels have become valuable assets for creators and businesses alike. Here at WeBrokr, we specialize in mergers and acquisitions of digital properties, including YouTube channels. Our comprehensive acquisition services cater to both sell-side and buy-side clients, ensuring a seamless and delightful experience for all parties involved. In this article, we will outline how our expert services can benefit you, whether you're looking to sell your YouTube channel or acquire one to expand your digital presence.
---
1. Expertise in YouTube Channel Valuation: As a digital M&A company, we have extensive experience in accurately valuing YouTube channels. Our team of experts considers factors such as subscriber count, engagement rates, content quality, niche, age, growth rate, and revenue streams to determine the true value of a channel. For channel owners, this ensures that you receive a fair price in exchange for your years of hard work. For our buy-side clients, our accurate valuations provide confidence that you're making a sound investment decision.
2. Extensive Network of Buyers and Sellers: Our vast network of buyers and sellers enables us to find the perfect match for your YouTube channel acquisition needs. For sellers, this means increased visibility and a higher likelihood of securing a deal. For buyers, our network offers access to a diverse range of channels across various niches, ensuring you find a channel that aligns with your business goals and interests.
3. Streamlined Acquisition Process: At WeBrokr, we understand that the acquisition process can be complex and time-consuming. That's why we've developed a streamlined approach that simplifies the process for both buyers and sellers. Our team will handle all aspects of the acquisition, from initial negotiations and due diligence to contract review and closing the deal. This allows you to focus on your core business operations or creative endeavors while we take care of the acquisition process.
4. Confidentiality and Discretion: We prioritize confidentiality and discretion throughout the acquisition process. Nearly ever listing on our sell-side is completed confidentially, and is never publicly listed anywhere; including our company website. Our team understands the importance of protecting your privacy, and the sensitive information involved in an acquisition process. You can trust us to handle your transaction with the utmost care and professionalism, ensuring your data remains secure and your reputation intact!
5. Post-Acquisition Support: Our commitment to our clients doesn't end with the completion of the deal. We offer post-acquisition support to help both buyers and sellers transition smoothly.
At WeBrokr, our YouTube channel acquisition services provide a comprehensive solution for both sell-side and buy-side clients. With our expertise, extensive network, and commitment to client satisfaction, we are the ideal partner for navigating the still nascent field of YouTube M&A. Contact us today to learn more about how our services can help you achieve your goals in the world of YouTube channel acquisitions.
Contact us directly for further consultation and next steps.